Dear Friends and Followers,
By the time this post is published, it will officially be FALL! For many this is a favorite time of year with all the beautiful, warm colors, the falling leaves, the cozy sweaters, and of course the Pumpkin Spice!! Do you have a favorite characteristic of this gorgeous season we are entering? I would love to hear about it! In the meantime, have a cup of coffee or hot tea and "Let's Talk Dolls"…..
Those of you who have followed my IG account, BabyBoomerDolls, and read my blog, babyboomerdolls.net, know that baby dolls from the 1950s and 60s era are among some of my very favorites. I was redressing and repositioning some dolls in my collection this week and I noticed that there are several Eloise Wilkin dolls AND look alikes in my collection. With that being said, I thought we would take a brief glance at the life of Eloise Wilkin. She was a fascinating woman of many talents that have endured the test of time for many decades. Grab your coffee/tea and put your feet up for a few minutes and enjoy the background history of one of my favorite dolls – Baby Dear.
Eloise Margaret Wilkin was born Eloise Margaret Burns on March 30, 1904. She was an American illustrator best known as an illustrator of Little Golden Books. Many of the picture books she illustrated have become classics of American children's literature. Jane Werner Watson, who wrote and edited hundreds of Golden Books called Eloise Wilkin "the soul of Little Golden Books", and even today Wilkin's books remain highly collectible. Her watercolor and colored pencil illustrations are known for their glowing depiction of babies, toddlers, and their parents in idyllic rural and domestic settings.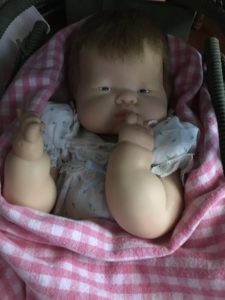 She was born in Rochester, New York, the third of four children. At age 2, she moved with her family to New York City, but she and her siblings spent every summer at a relative's home in western New York State. Memories forged there of family togetherness and the outdoors would influence her famous illustrations of family life, nature, and children. Wilkin won a drawing contest at age 11, and when she was older she graduated from the Rochester Athenaeum and Mechanics Institute (now the Rochester Institute of Technology) in 1923.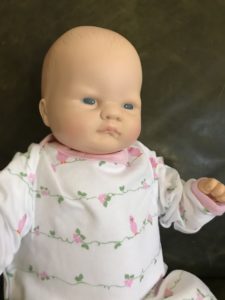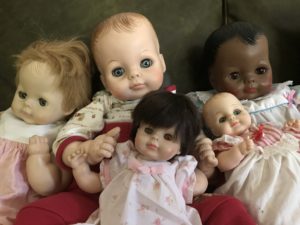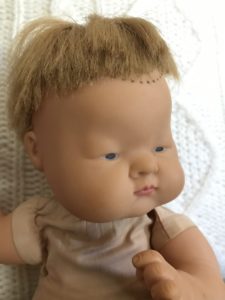 Soon after graduating college, Eloise and friend Joan Esley opened an art studio in Rochester, NY. They were struggling to find work, so the pair moved to New York City where Century Company gave Eloise her first book to illustrate, The Shining Hours. Many of her early illustrations were for school books. Early in her career, she illustrated paper dolls for Samuel Gabriel & Sons, Playtime House, and Jaymar. Her sister Esther Burns Wilkin married Eloise's brother-in-law. She often illustrated the titles of her sister's children's books. The first of the Wilkin's collaborations was Mrs. Peregrine and the Yak which was published by the Henry Holt Company.
In 1944, Wilkin signed an exclusive contract with original Little Golden Books publisher Simon & Schuster requiring her to illustrate three books each year. She frequently used her children and grandchildren and their friends as models for her illustrations. Wilkin, a devout Christian, frequently illustrated religious picture books including several compilations of prayers for children.
Occasionally, Wilkin revised her illustrated works to reflect the changing cultural norms. The New Baby, first published in 1948, depicted an expectant mother just days away from birth with no visible signs of pregnancy. For the 1975 reprinting, Wilkin more realistically portrayed the mother and her pregnant form. The 1954 cover of "The New Baby" shows and infant sleeping on her tummy, which Wilkin changed for the edition in 1975 after increasing societal awareness of sudden infant death syndrome. The original 1956 edition of My Little Golden Book about God featured caucasian children only. Wilkin re-illustrated several pages to include children of several races in 1974.
Many of Wilkin's illustrations for golden Books appeared on calendars, puzzles, and record sleeves of Little Golden Records, and were also found on china plates, Hallmark Cards, and in Child's Life, Story Parade, and Golden magazines. Wilkin's Golden Books have been published in French, Hebrew, Portuguese, Spanish, and Swedish.
Now that you have the background story…..in 1960 Vogue Dolls, Inc. launched the first doll designed by Eloise Wilkin. "Baby Dear" came in 12 and 18 inch-sizes and sold for $6 and $12 respectively. (I'm pretty sure I paid more than that for mine!) In all, Eloise designed eight dolls for Vogue and Madame Alexander. The Baby Dear and So Big books were both written by Esther Wilkin and illustrated by Eloise Wilkin and featured the Eloise Wilkin dolls.
A few other facts about Eloise Wilkin… Wilkin married Sidney Wilkin on August 18, 1930. She took a decade off from illustrating in order to raise her four children: Ann Wilkin Murphy, Sidney, editor Deborah Wilkin Springett, and Jeremy. Eloise Wilkin died of cancer in Brighton, New York, on October 4, 1987 at the age of 83. She is buried in Holy Sepulchre Cemetery in Rochester, New York. There are 47 Golden Book titles illustrated by Wilkin.
The original E. Wilkin Vogue Baby Dear doll issues in 1960 was the first year with the top knot. Baby Dear was designed and signed on her left leg by the famed children's illustrator, Eloise Wilkin. The first Baby Dear was 18 inches tall and had a top knot of hair on her head. The dolls were designed to resemble a one month old baby. Her vinyl face, hands and feet were amazingly realistic and her very soft, floppy body was cloth. One of her outfits was actually manufactured by Carter's who is a well known quality producer of baby's clothing. In 1961, Vogue changed the doll to have a full head of rooted hair. This version of Baby Dear was produced until 1964. In each of the early years, Vogue added a few extra outfits for the doll. Each of the outfits fastened with the Vogue "star" snap. Not all of the outfits were tagged. The dolls themselves were tagged on the back of the neck with a blue lettered "Vogue Dolls, Inc." cloth tag. The dolls came in 12 and 18 inch sizes. In 1962, Vogue added a moving musical version of the doll. The Baby Dear Dolls were so popular that many companies manufactured very similar versions. The realistic style of the Baby Dear doll revolutionized the doll industry at the time, encouraging more realistic baby dolls.
I hope you have enjoyed this brief history of the life and accomplishments of Eloise Wilkin. It was a pleasure for me to do the research on a doll that I personally hold so dear.
As we approach the coming months and for many of us the holidays, I wish you good health, stay safe, and above all be kind to one another. See you soon!
Hugs,
Lynn
BabyBoomerDolls
**All photos and dolls used in this post were taken by me and at the time taken, the doll belonged to me.**